The January transfer window is just around the corner and teams have already begun preparations before entering the market. After playing half the 2020/21 season, clubs have identified the problems and potential improvements that could be made in January. We would be seeing some new faces in new shirts in the next few months, as this transfer window is looking to be as active as it usually is. After a slow first half of the season, Arsenal sits at a disappointing 15th place, having collected only 13 points so far, 7 points away from the Top 6, where they should be placed. There is a lot of room for improvement in the Arsenal side, and they are desperately in need of some new faces to bolster their squad. Let's have a look at the possible options for Arsenal's Winter Transfer Targets.
---
Arsenal's Winter Transfer Targets: Creative Midfielder
Having only scored 10 goals this season so far, it is has become clear that Arsenal are in need of a new central midfielder that is capable of creating chances. The current roster consists of Dani Ceballos, who could sit in this role. However, the Spaniard has only created 2 big chances, receiving only 1 assist. He has not been the ideal selection for the creative role. Alternatively, Arsenal could look towards the promising youngster, Joseph Willock. He has put in impressive performances in the Europa League, but he falls short in the PL. Having made 2 PL appearances, Willock has only managed 1 shot and 55 passes. He is yet to create a big chance at all in the Premier League. Another alternative is to play Lacazette as the creative midfielder. He filled that role in the Europa League, where he put in a decent performance. However, he was unable to pull it off in the PL, in the North London derby.
Arsenal lack a quality player for this role. Here are a few potential options for Arsenal's Winter Transfer Targets that could be made.
---
Houssem Aouar
The Frenchman topped the Arsenal priority list in the summer transfer window, but the Gunners missed out on his signature after failing to come to terms with the Lyon board. Instead, they opted for Thomas Partey, who although has had a very positive impact on the Arsenal side, was unable to contribute enough to Arsenal in the attack. Arsenal is expected to go for Aouar again in the Winter. As a player that was key to Lyon's impressive UCL run, Aouar could be the answer to Arsenal's creativity problem.
Possible Role: If Arteta were to play a 3-4-3 formation, Aouar would likely be played alongside Partey in the center of the pitch. However, it is known that a back 4 is preferred, as we have seen Arteta field a 4-2-3-1 formation. Here, Aouar would likely be positioned in the CAM role, as part of a midfield trio, with Partey and another CDM behind him.
---
Dominik Szoboszlai
Although the Hungarian playmaker is likely to be attracted to other European giants such as Bayern Munich, Real Madrid, and RB Leipzig, Arsenal is still in the running for his signature. Szoboszlai has proved himself as one of the most promising talents in Europe, scoring twice in 6 UCL games, and netting 4 times, and assisting 6 in 10 Austrian Bundesliga appearances. Having guaranteed himself UCL football, it is unlikely he will be preferring a move to a UEL participant, but that doesn't remove Arsenal from the race completely. With a release clause of around £23 million, Szoboszlai will probably be on his way out soon.
Possible Role: Szoboszlai will probably be implemented into the same role as Aouar would. However, he does have experience playing out wide on the left-wing, which allows him to cut in and create with his right foot. This might be an incentive for Arteta to drive him out to the left-wing and then position another creative midfielder in the central role.
---
Mesut Ozil
This does not technically count as a signing, but he is still an option for Arteta. In January, Ozil could be recalled to the PL squad, which would make him eligible to play in PL games. He has already proven his worth for the Gunners, becoming an iconic player during his career. Since Arteta has had experience with the German during his playing career, the two would build a good relationship. Recalling Ozil could definitely be on Arteta's mind in January.
Possible Role: The Ozil we all know and love could easily slot into the CAM role in a 4-2-3-1 formation. Being a left-footed midfielder, he could also be played at LCM, alongside Thomas Partey in a midfield partnership as part of a 3-4-3 formation.
---
Arsenal's Winter Transfer Targets: Left-Winger
The left-wing is a position that has been looked over in the Arsenal squad, there is no established player there at the moment. Usually, you would see Pierre-Emerick Aubameyang be played out of position on the wing. This has worked in the previous seasons, but so far this season, the Gabonese talisman has not established his presence very well. Another option could be the new signing, Willian. He prefers to be played on the right-wing, but being right-footed can allow him to cut in from the left-wing. However, Willian has not been at his best this season, having contributed just 3 assists. Some youngsters could also make their way into the starting XI, one being Reiss Nelson. Like Willian, he also prefers to be played on the right but could shift to the left instead. A likely option would be the breakout youngster, Gabriel Martinelli. The Brazilian is usually deployed as a central striker, but in the PL, he is shifted onto the left to support other strikers such as Aubameyang and Lacazette. He has put in some remarkable performances but is currently out injured. Although he is back in full training, he is expected to return to proper PL football in sometime January/February.
If Arsenal are needing to look away from a makeshift winger on the left, here are Arsenal's Winter Transfer Targets for this position that they could make for an established winger.
---
Wilfried Zaha
It might be a little surprising seeing Zaha on this list, as he was valued at around £90 million when Arsenal was last in touch with him. However, Arsenal needs a top-quality left-winger, Zaha is possibly the best option for them. He is one of the most flashy players in the PL, having collected 7 goals and 2 assists so far this season. This tally would easily top the charts for the current Arsenal team. It would be a pretty far-fetched signing, considering the price, but it would definitely be worth it.
Possible Role: Easily, Zaha would slot in at LW in the Arsenal team, however, it would also make sense to play him at striker in order to perhaps rest the current forwards. Zaha is a pretty versatile player and he has already proved this at Crystal Palace.
---
Philippe Coutinho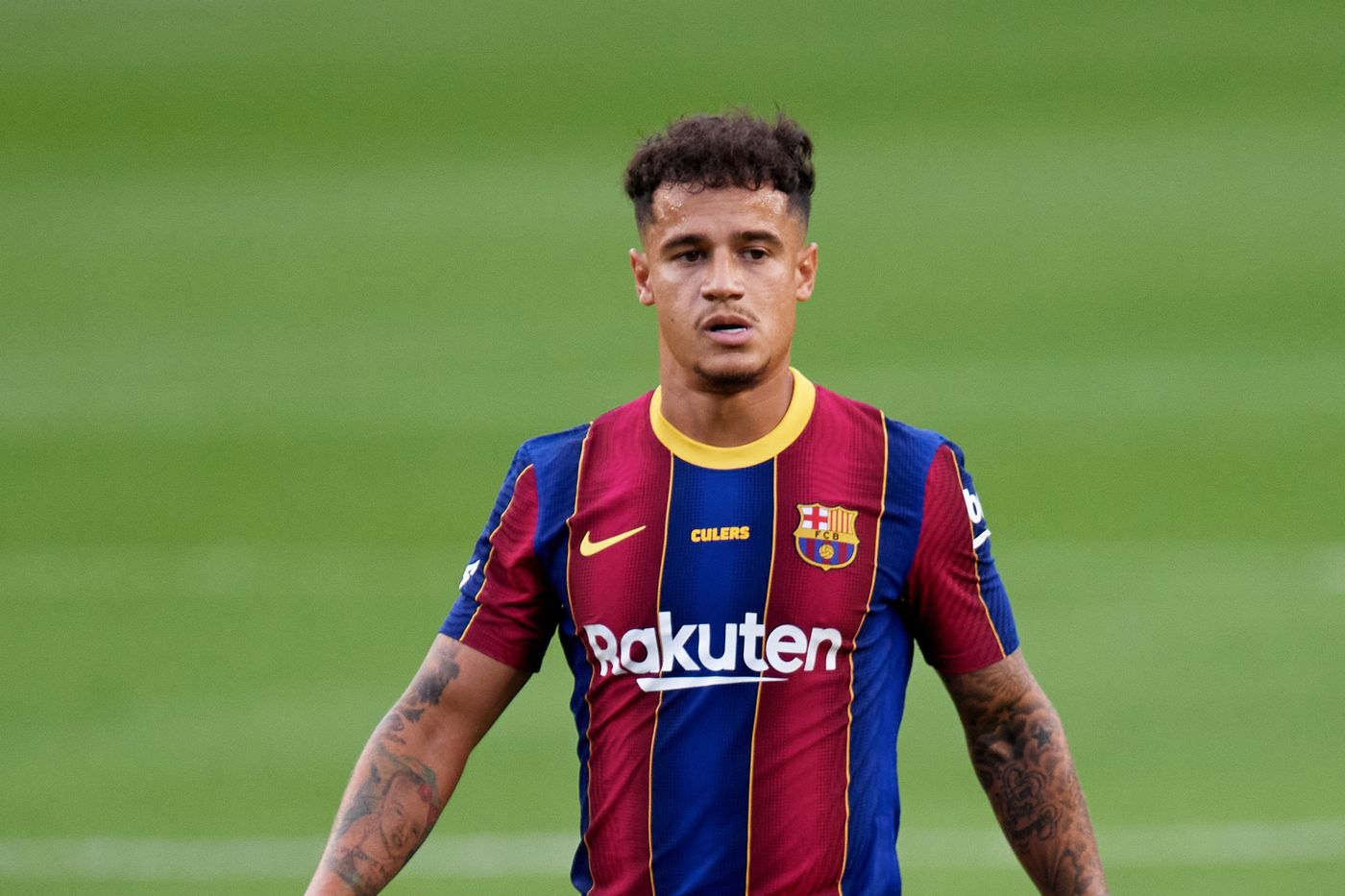 Arsenal has been linked with the Brazilian attacker for the past few seasons, but with the arrival of Koeman as the new Barcelona manager, Coutinho could be a part of Barcelona's plans. Nevertheless, Arsenal could test their luck and try for Coutinho. Despite not living up to the huge price tag Barcelona paid to draw him away from Liverpool, Coutinho has still been a pretty decent player. He also has the creative mindset which Arsenal desperately need. It will be difficult for the Gunners to draw him away from a bargain price since obviously, the Catalans will not want to be making a huge loss, so Arsenal will have to pay high for Coutinho's services.
Possible Role: As well as being deployed onto the left flank, Coutinho could slot into the CAM role as well. He provides some good versatility, which can be very useful for Arsenal.
---
What is your take on these options as a solution to Arsenal's worst league start? Let us know in the comment section below.
For more match previews and reviews, visit our Facebook page. Also, follow us on Instagram, Telegram, and Twitter for quick updates, and subscribe to Footviser.